HoldMaster Product Overview
HoldMaster Solution
The HoldMaster Solution consists of several key components:
HoldMaster Case and Sensor;
HoldMaster Coach App for smartphones
HoldMaster Live App for Windows 10/11 PC's and tablets
HoldMaster Analysis Website for HoldMaster session data
HoldMaster Case and Sensor
The HoldMaster case contains a sensor. The case is attached to the firearm and tracks the movement of the weapon while the shooter is shooting at a stationary target.
The HoldMaster is a low cost, very light-weight device that is ideal for stationary-target shooters, where the repeated aiming and firing processes can be tracked, stored and analysed.
Each HoldMaster includes a CPU, Memory, and a 6-Axis Accelerometer with a replacable Coin Cell Battery and is housed inside a special case designed to attach easiy to your rifle or pistol with straps or Velcro tabs.
As HoldMaster does not 'view' a target through any optical sensors, it can only be used to analyse the quality of your hold, timing and rhythm.
It supports analysis for single or multi-bull targets and both dry and live firing.
As such the HoldMaster Analysis does not give feedback on aiming or approach to the target and is not designed to replace SCATT, Noptel or Rika Shooter Training Systems. They provide a greater level of analysis of shooter performance.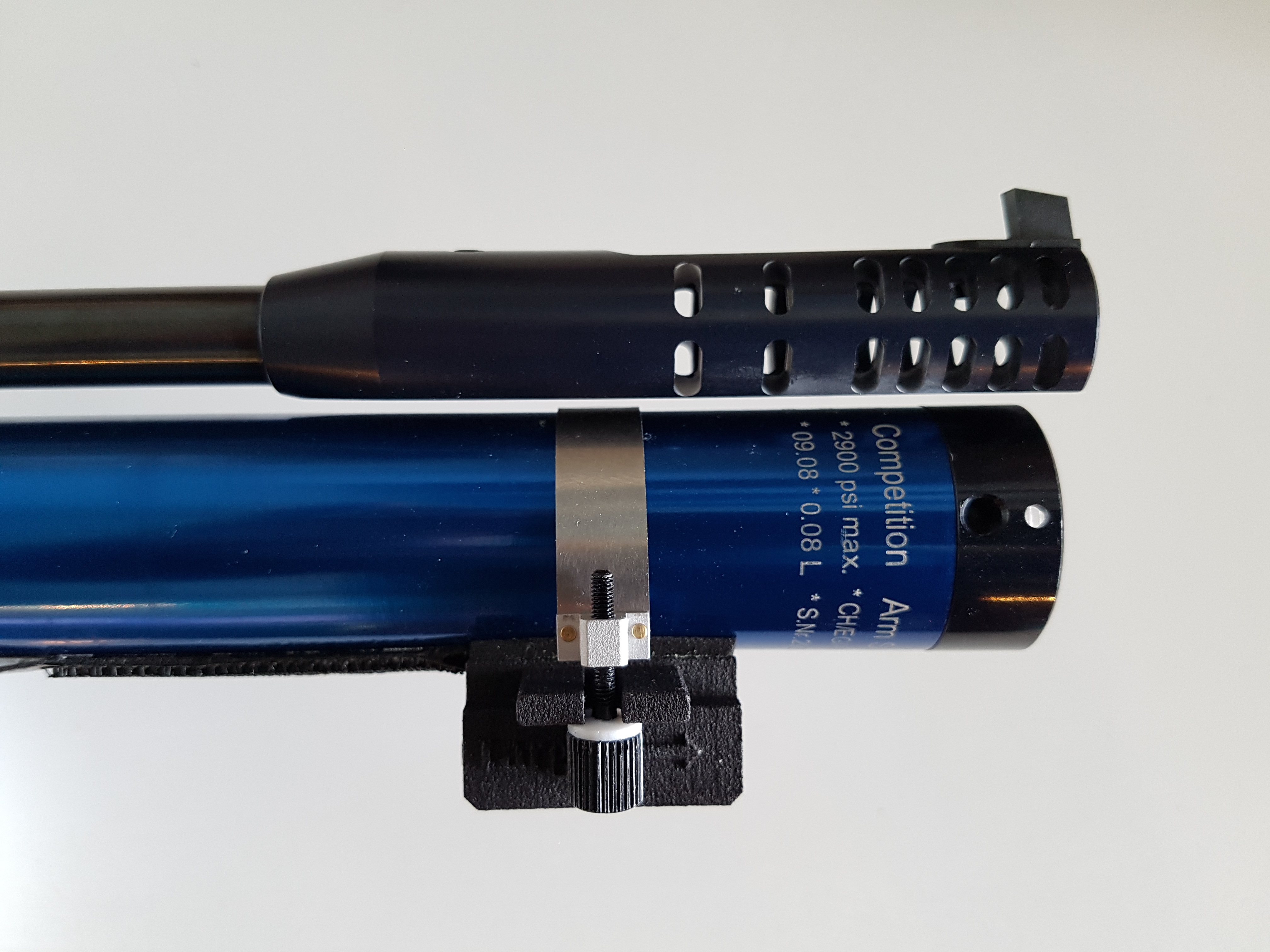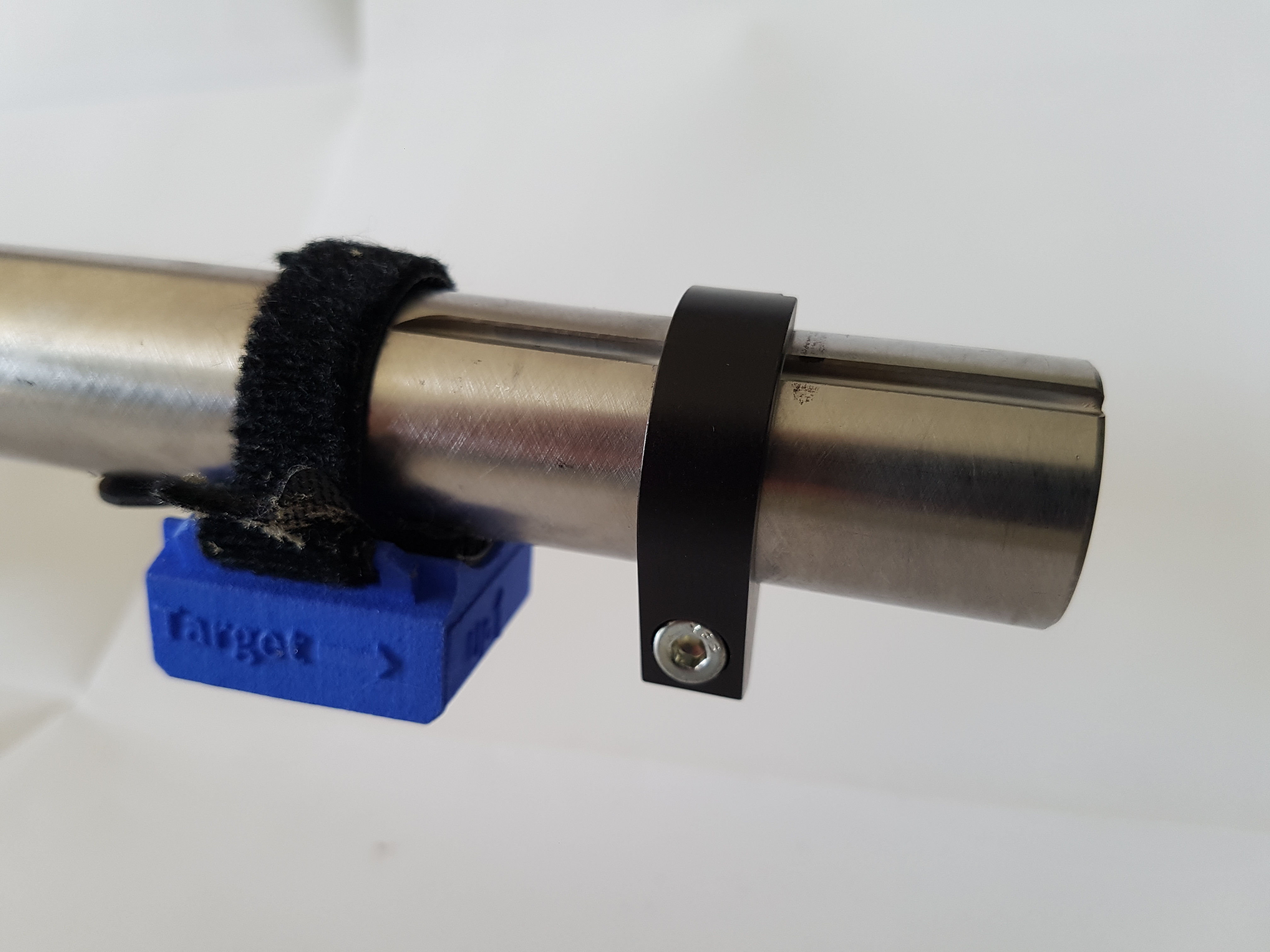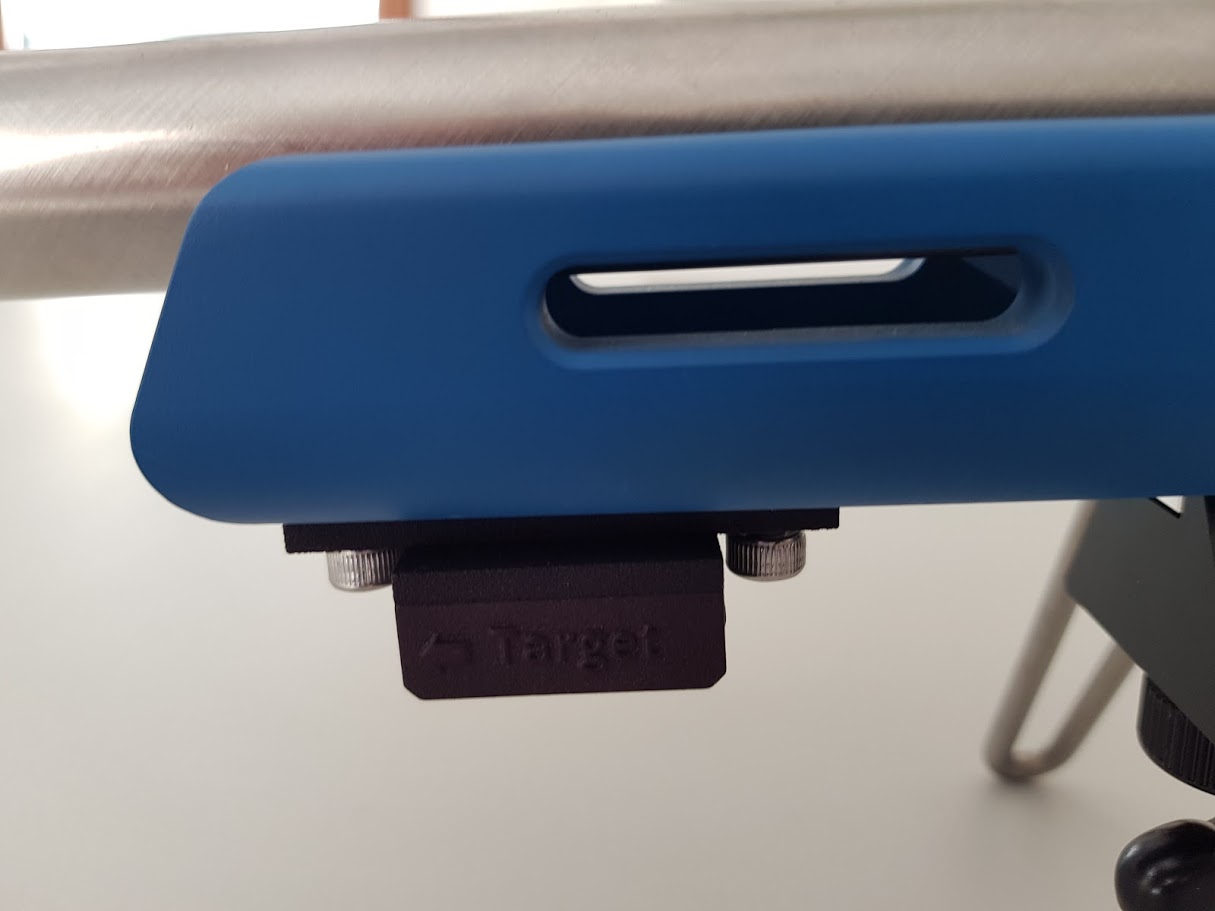 Only HoldMasters purchased through an authorised supplier are registered for use by the smartphone apps.
Data from any unregistered HoldMaster will not be saved for analysis.
Hold Quality Analysis Results
The analysis provides the shooter with a range of hold quality results and key performance indicators, including:
Group Size per session;
Dispersion or distance from the centre for each shot;
Distance moved in the last 0.2 second and 1.0 seconds;
Quality of hold for three axes: Horizontal, Vertical, and In-Out;
Cant and Tilt angles per shot, showing changes during a session;
Hold/Breathing time per shot, showing the level of rhythm during a session;
A Quality Rating for each shot based on the KPIs;
An overall session rating based on the KPIs;
Comparison table of all sessions to measure change and improvement.
HoldMaster Key Attributes
The key attributes include:
Very lightweight at only 0.5oz/13g, with Velcro tab and Velcro straps;
Can be used on a wide range of rifles and pistols;
Supports both live and dry firing (limited dry fire accuracy with electronic triggers);
Supports both indoor and outdoor shooting, at any range;
Supports any type of fixed, single or multiple bull target, including Field Target;
Wireless - data is captured by smartphone within 10m, via Bluetooth;
Session data is uploaded by WiFi to the Cloud or to a PC via Bluetooth.
Battery typically last between 1 - 3 months, depending on usage and match duration;
HoldMaster Coach App for Smartphones
The HoldMaster Coach App is available for both Android and Apple iOS smartphones.
The HoldMaster App is designed to collect the streaming data from the HoldMaster accelerometer, using Bluetooth Low Energy (BLE) connectivity.
BLE allows the App to connect to and control the sensor, up to a range of 10 metres. This may be less if there are walls between devices.
Once the data has been collected, it is saved in a file on the device for analysis and/or uploading the the website.
As the HoldMaster transmits its data using Low Energy Bluetooth, any receiving device (phone) must support Bluetooth v4.0 or greater.
The Android HoldMaster App will run on an Android phone or tablet running Android v5.0 or greater.
The Apple HoldMaster iOS App will run on an Apple phone or tablet running iOS v5 or greater.
The Apps are simply designed to allow a shooter to define their session and to collect the data from the Hold Master.
A small, low cost phone will be sufficient to collect the data and is unobtrusive on the mound.
A larger screen smartphone is better for anaylsis, review and for initial coaching feedback.
Many ranges do not have WiFi access, so the large data file is stored on your device or phone.
When you are in a WiFi zone, the file can be selected and uploaded to our Website Cloud storage.
The file(s) are then processed and saved under your own storage directory. Remember to delete any old session files from your device to save space.
HoldMaster Live App for Windows 10/11 tablets and PC's.
The HoldMaster Live Windows 10/11 Application differs from the Smartphone Apps in two key ways.
1. When this App is collecting Single Shooter data, each shot is analysed and the shot trace is shown immediately after the shot.
This allows the shooter to instantly review their hold after each shot.
2. This App also supports data collection from up to three HoldMasters, simultaneously, in Multi-Shooter mode.
This would allow a coach to monitor three individual shooters at the same time.
Multi-Shooter mode does not support immediate, individual shot trace analysis. The HoldMaster Live App is capable of collecting data from multiple shooters, similtaneously. This allows coaches to monitor shooters training together. The App also provides similar functionality to the website providing easy access and analysis of each shooting session.
HoldMaster Website
This Website is designed to provide easy access and analysis of the HoldMaster data from each shooting session.
This provides the shooter and their coach an insight into a number of issues that may arise during the hold, aim and release processes. Over time, the session history will track the shooters performance and improvement.
HoldMaster Support for Internet Explorer
The HoldMaster Analysis website has supported Internet Explorer browser for a number of years.
Unfortunately, Internet Explorer will no longer be supported from 2022.
Consequently, we have rebuilt this website to support the latest version of software and a wider range of mobile devices.
This website will no longer supports any version of Internet Explorer and will not function correctly.
We apologise for any inconvenience this may cause and recommend Chrome, Edge, Firefox or any other modern browser.